Technologies | All
New Media Systems [10]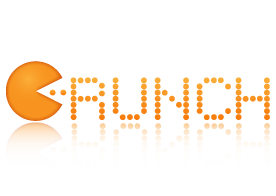 cRunch
New Media Systems
calc a little, learn a lot.

Flashmeeting Technology
New Media Systems
The lightest possible video-conferencing software application

Podcasting
New Media Systems
A short introduction to podcasting

Hexagon
New Media Systems
The power of 'presence' brought to your browser

ROSTRA
New Media Systems
Technologies for Intelligent News Agency

FlashVlog
New Media Systems
The quick and easy way to create instant video blogs
Lyceum
New Media Systems
Voice conferencing internet groupware

ROSTRA Live
New Media Systems
Rostra Live provides new forms of access to news and dynamic information
Topic Accessed Video
New Media Systems
Judge the educational effectiveness of linear and non-linear video elements

XO Backlot
New Media Systems
The Stadium Backlot system facilitates the management and maintenance of both live web casts and rep
Narrative Hypermedia is...
Narrative is concerned fundamentally with coherence, for instance, whether that be a fiction, an historical account or an argument, none of which 'make sense' unless they are put together in a coherent manner.
Hypermedia is the combination of hypertext for linking and structuring multimedia information.
Narrative Hypermedia is therefore concerned with how all of the above narrative forms, plus the many other diverse forms of discourse possible on the Web, can be effectively designed to communicate coherent conceptual structures, drawing inspiration from theories in narratology, semiotics, psycholinguistics and film.
Check out these
Hot Narrative Hypermedia
Projects:
List all Narrative Hypermedia Projects
---
Check out these
Hot Narrative Hypermedia
Technologies:
List all Narrative Hypermedia Technologies